Last weekend was highlight of the year of international show jumping. The prestigious Longines FEI Jumping World Cup™ Final offered the 70 000 visitors of Gothenburg Horse Show a long enjoyable and thrilling weekend.
With the "revers starting order" concept, it was sure that every rider entering the arena on Sunday could win with a clear round. Some strong positioned riders fell further down, but the top three riders of the last round kept going, focused and clear.
Home favourite Peder Fredricson put up a wonderful double clear round, putting huge pressure on the last two to go, young Martin Fuchs and world ranking number one Steve Guerdat. But it was Switzerlands day: both Fuchs and Guerdat went on with their clear rounds, taking a historic double victory for their home country. What a day – one of the best in jumping sport ever!
The medal winner are all three familiar profiles at the annual Helsinki Horse Show. In total 11 riders of Helsinki qualified from the Western European League to the Final. And a bunch of Helsinki riders showed up even on the Sunday's top 25 final.
Helsinki is proud to welcome these top riders to the 35th edition of CSI5*-W on October 23 – 27!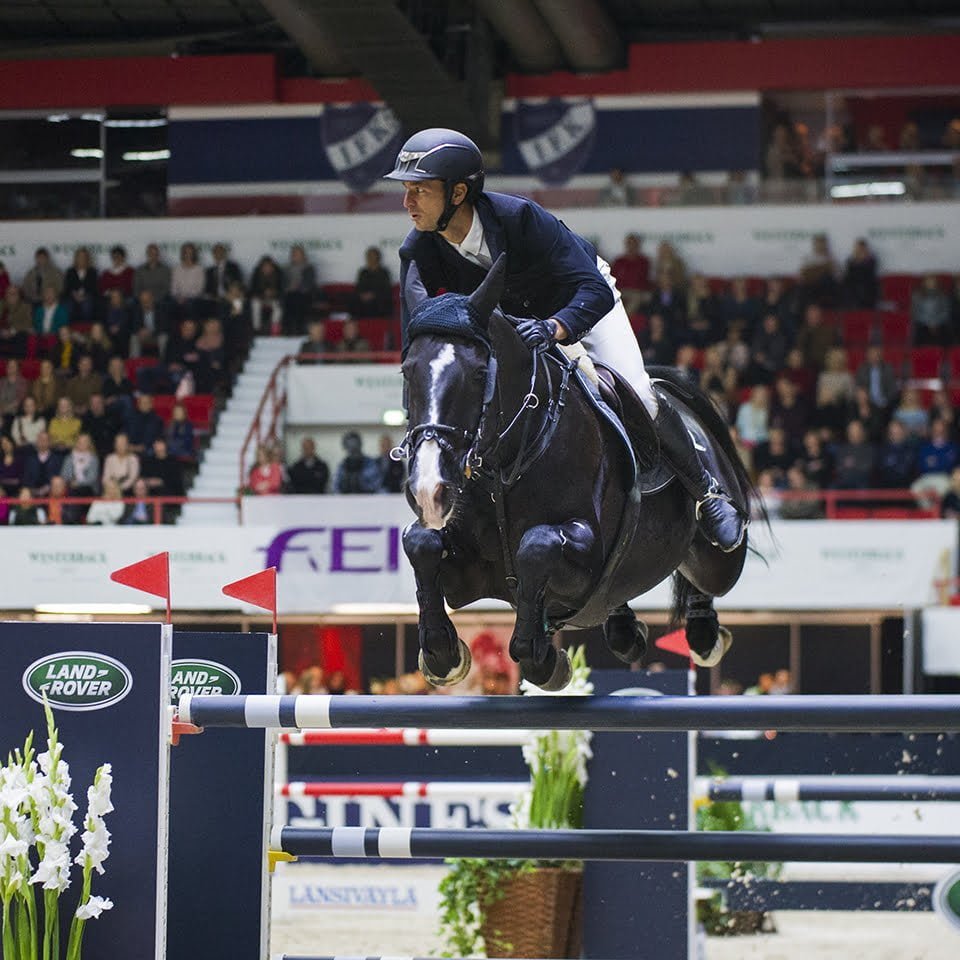 Steve Guerdat & Alamo in Helsinki
© Satu Pirinen