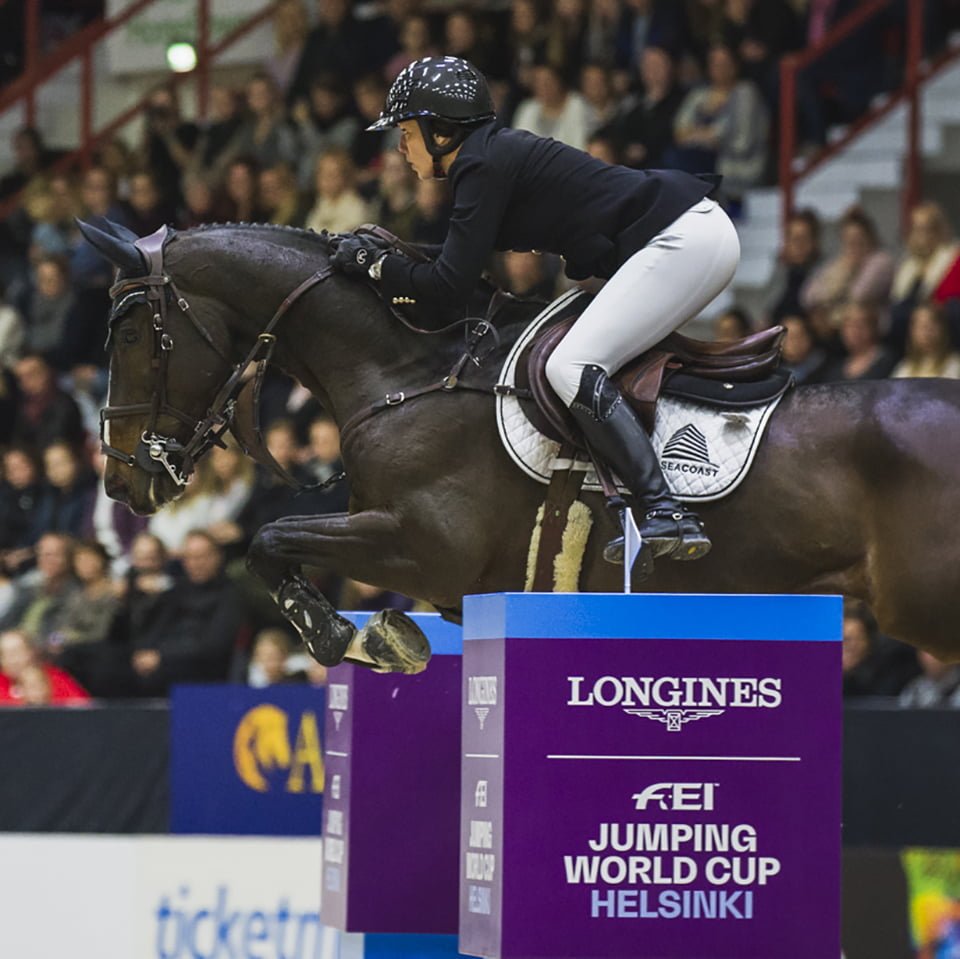 Last year's Longines FEI World Cup winner Gudrun Patteet returns to Helsinki Horse Show to defend her victory. The Belgium rider won her first ever World Cup qualifier in 5* Helsinki. It was a great start for her best ever World Cup season. Patteet finished eight in the Western European League.
Last years win in Helsinki meant a lot to me. It was my first World Cup win and I beat some top riders in the jump off. It gave me a lot of self confidence.
I really like the World Cup circuit. I already rode some qualifiers before, but I hadn´t won one before. The World Cups are real top sport, best riders and horses, and very nice shows all over the world, Patteet says.
Patteet has had a great out door season this summer. She won the 5* Grand Prix in Lausanne and the Sopot Nations Cup.
This year I will be back in Oslo and Helsinki. Of course I will try to win again. And I hope to make it to the final. I have two top horses at the moment, Pebbles and Clooney, so I think it should be possible.
European Champion Martin Fuchs rides in 5* Helsinki
Helsinki Horse Show is proud to announce that the European Champion Martin Fuchs competes in CSI5*-W Helsinki. The young Swiss rider confirmed his entry right after the emotional win in Rotterdam where he charmed the audience with his lovely grey Clooney 51.
The horse and rider combination has aldready won two silver medals at the previous Championships at the FEI World Cup™ Final in Gothenburg and the FEI World Equestrian Games™ in Tryon. At theFEI TV interview he commented how happy he was especially for Clooney, who really deserved the win in his opinion.
The top riders are gathering in Helsinki in October for the World Cup qualifier. Already the Swedish star Henrik von Eckermann confirmed earlier that he will compete in Helsinki. The final entries arrive late September to conclude the whole list of 5* riders in this years event.