The world's top riders took the center stage in Helsinki on Saturday afternoon when it was time for Land Rover Grand Prix 160 cm. Seven riders made it to a jump-off and despite a very challenging and fast course, the jump-off saw six clear rounds. The competition was tight and exciting but at the end Robert Whitaker from Great Britain managed to make the fastest clear round and rode Catwalk IV to victory. For Whitaker, this win is his first in Helsinki on this level, so he was clearly happy after their performance and praised especially his horse.
It's difficult to ride here because the ring is very tight and leaves no room for mistakes. It's very unforgiving, a little miscalculation with a rhythm can have a big effect on your round and it's hard to fix later on. First I wasn't sure about the jump-off round but I have to say, my horse was amazing today. We have been riding together for almost ten years and he is still very fit and sharp. I can really trust him, he is competitive and can jump any course. These type of rings and tight turns suit him well and I think he is the main reason I won today, Whitaker said after the competition.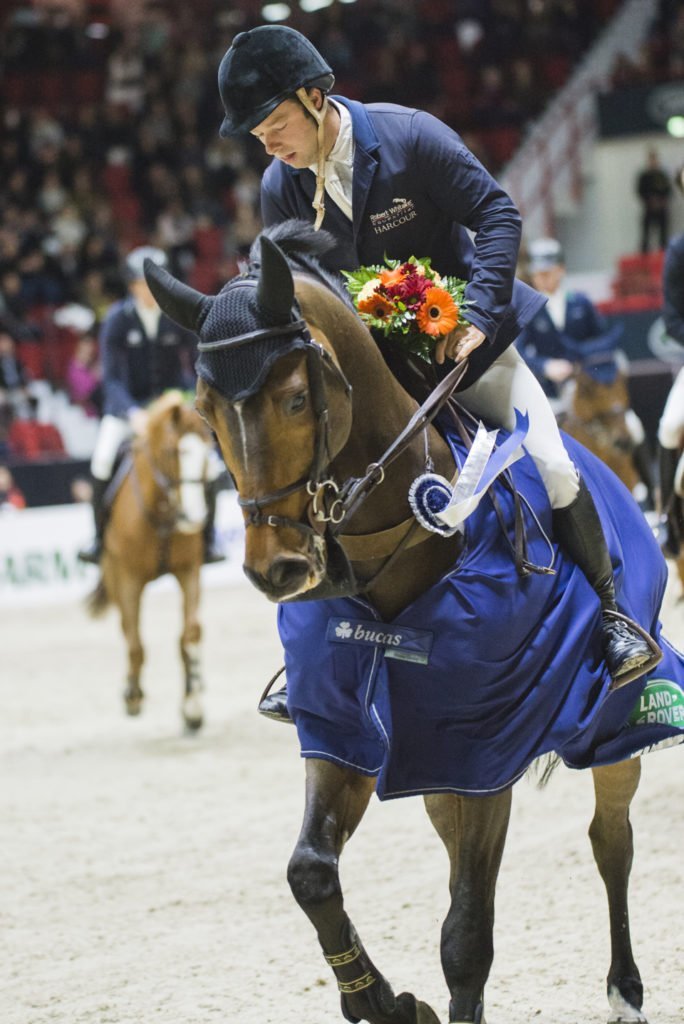 Second placed Brazilian Marlon Modolo Zanotelli on Diesel GP du Bois Madame also did two amazing rounds and followed very closely after Whitaker. Third place went to Henrik von Eckermann and Best Boy 2 from Sweden.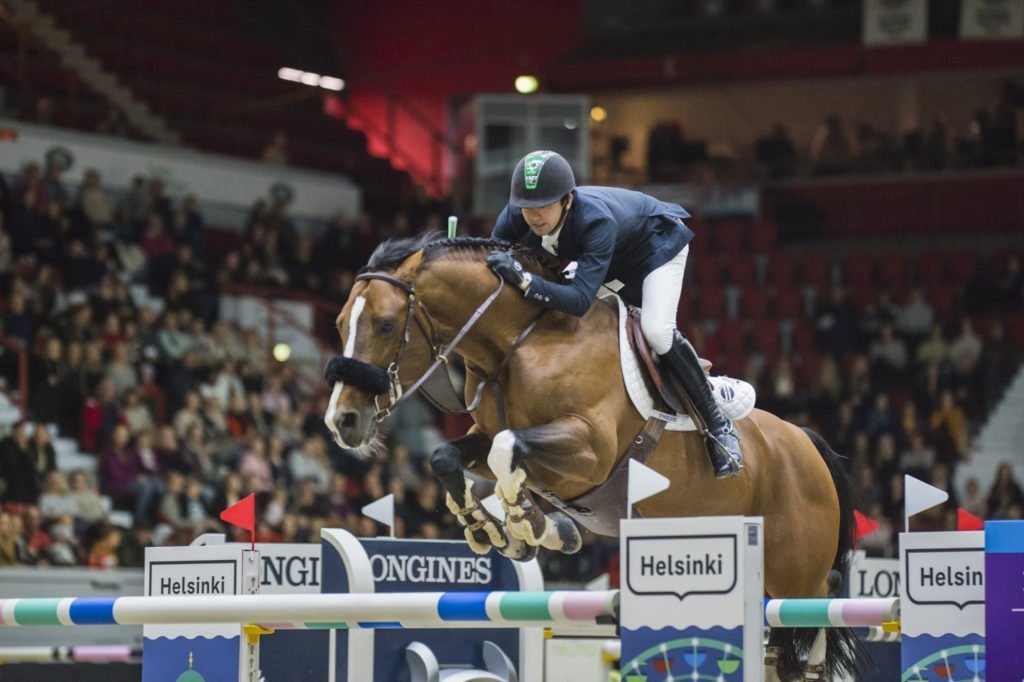 Land Rover Grand Prix 160 cm, jump-off. Starts 40, placings 12.
1) Robert Whitaker/Catwalk IV, GBR 0-0/35,89, 2) Marlon Modolo Zanotelli/Diesel GP du Bois Madame, BRA 0-0/35,98, 3) Henrik von Eckermann/Best Boy 2, SWE 0-0/36,74, 4) Denis Lynch/GC Chopin's Bushi, IRL 0-0/36,80, 5) Yuri Mansur/Alfons Ra, BRA 0-0/37,84, 6) Sergio Alvarez Moya/Jet Run, ESP 0-0/38,92, 7) Geir Gulliksen/Gin Chin van het Lindenhof, NOR 0-8/50,13, 8) Evelina Tovek/Winnetou de la Hamente Z, SWE 4/65,24, 9) Doron Kuipers/Charley, NED 4/67,90, 10) Henk van de Pol/Looyman Z, NED 4/68,00, 11) David Simpson/Gentlemen v. Veldhof, IRL 4/68,45, 12) Max Kühner/Vancouver Dreams, AUT 4/68,57…29) Mikael Forsten/Nabab´s Atlanto, FIN 15/83,93, 30) Zorro H/Sanna Backlund, FIN 16/65,57
Photo free to publish, photographer Satu Pirinen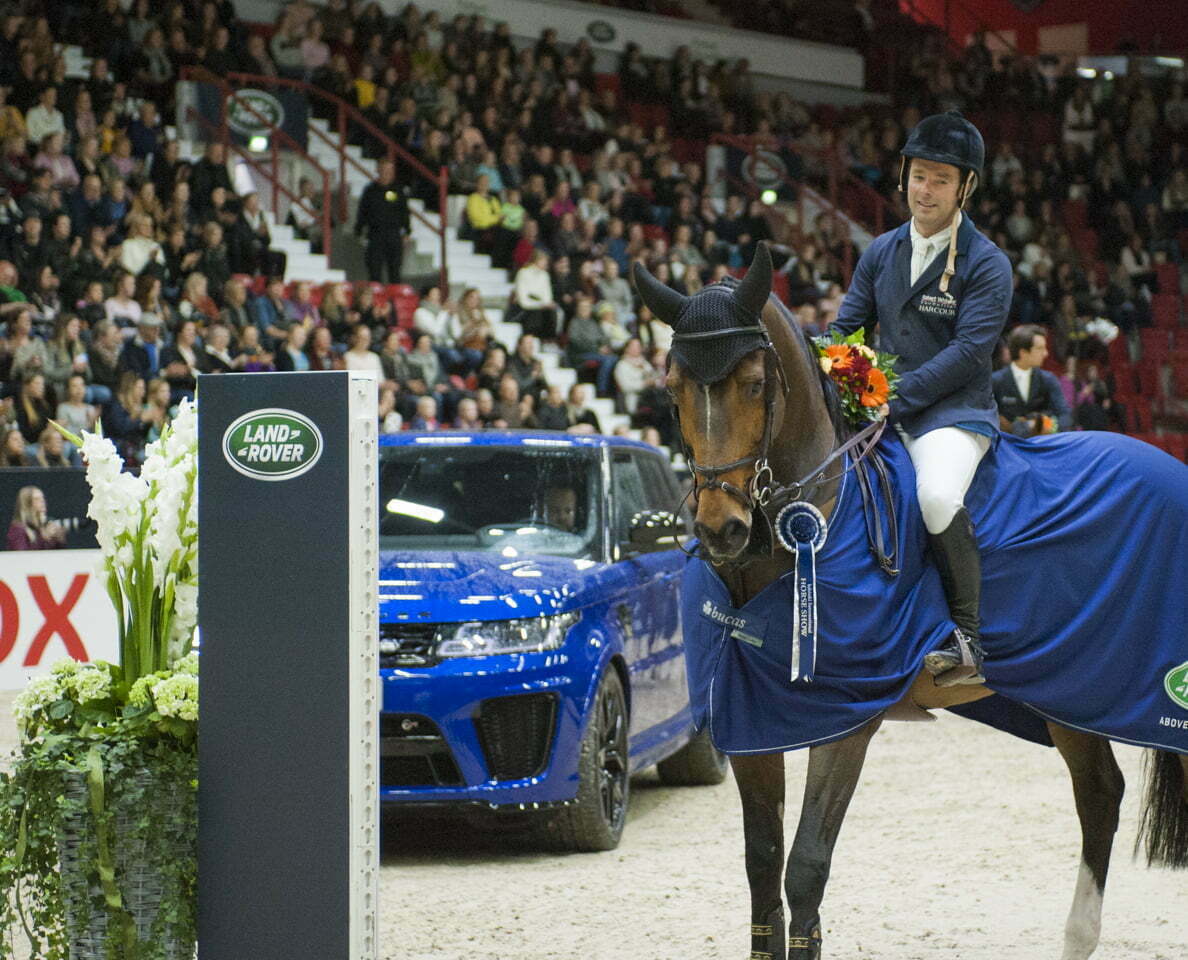 Robert Whitaker & Jukka Kortelainen Senior Brand Manager Jaguar Land Rover Finland & Baltics