Something new, something old and a lot of top sport
Helsinki Horse Show has been able to keep its popularity during its 35 years. Last autumn the event made a visitor record with over 50 000 spectators. Top sport is the core of the program. Year after year top riders find their way to Helsinki.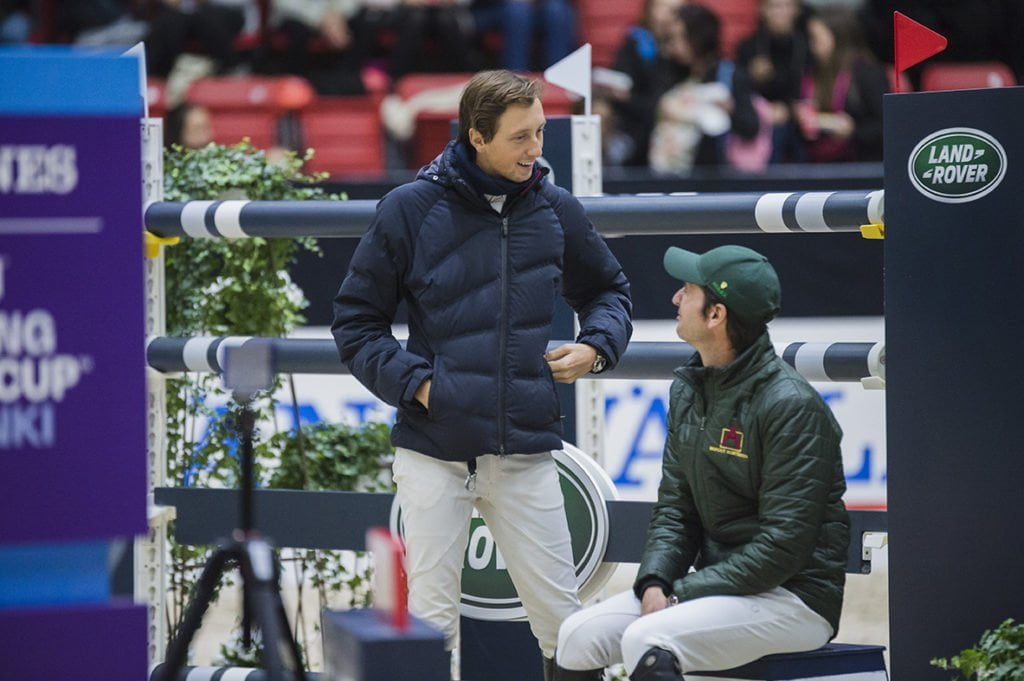 The highlight of the event is the Sunday Longines FEI Jumping World Cup™ competition. The best riders of the world compete for valuable Longines ranking points, more than 200 000 € prize money and great honour! The Saturday Land Rover Grand Prix is the other highlight of the Helsinki event.
Apart from top show jumping, Horse Show offers international CDI3* dressage of Grand Prix level. The highly respected top trainer and Finnish dressage team coach, Rien van der Schaft, has worked with the Finnsih team for over a year and is confident: – "You will be surprised, how many Finnish dressage riders will reach a high GP level this season". Horse Show offers the dressage riders a chance to compete in front of a huge crowd of 7 000 spectators.
Brand new Grand Slam for national riders
Horse Show has launched a new Grand Slam series for national riders. The final of the new concept will be held at the Horse Show and altogether more than 40 000 euros prize money will be doled out. The ever so popular Finnish national horse breed Finnhorse competes on Friday evening at the event. Numerous Finnhorse fans will gather to cheer their favourite to success.
The Equestrian Federation of Finland 100 years
The Equestrian Federation of Finland celebrates its 100th anniversary this year. Celebrations are carried out throughout 2020 and the climax of the year is at Helsinki Horse Show on Saturday evening. The riding community is expected to gather together on Saturday evening for a touching show of the century.