German Michael Jung on Dante RZ managed to make the fastest clear round in Länsiväylä International Speed 140 cm and took the win in Friday evening's last show jumping class. Second place went to last year's winner Francois Jr Mathy on Kinshasa de Goedereede from Belgium and third was Czech Emma Augier de Moussac on Rubio Monocoat Electric.
Wilma Heikkinen on Elvis PS and Susanna Granroth on Baccara continued Finnish riders' great day by placing fourth and fifth.
Nothing beats the feeling of riding to the finish line in front of the home crowd, a real dream come true. Tomorrow and on Sunday we are continuing the 145 classes because they suit the horse so well. Elvis PS was really on its own element in this competition, Heikkinen commented clearly happy after their performance.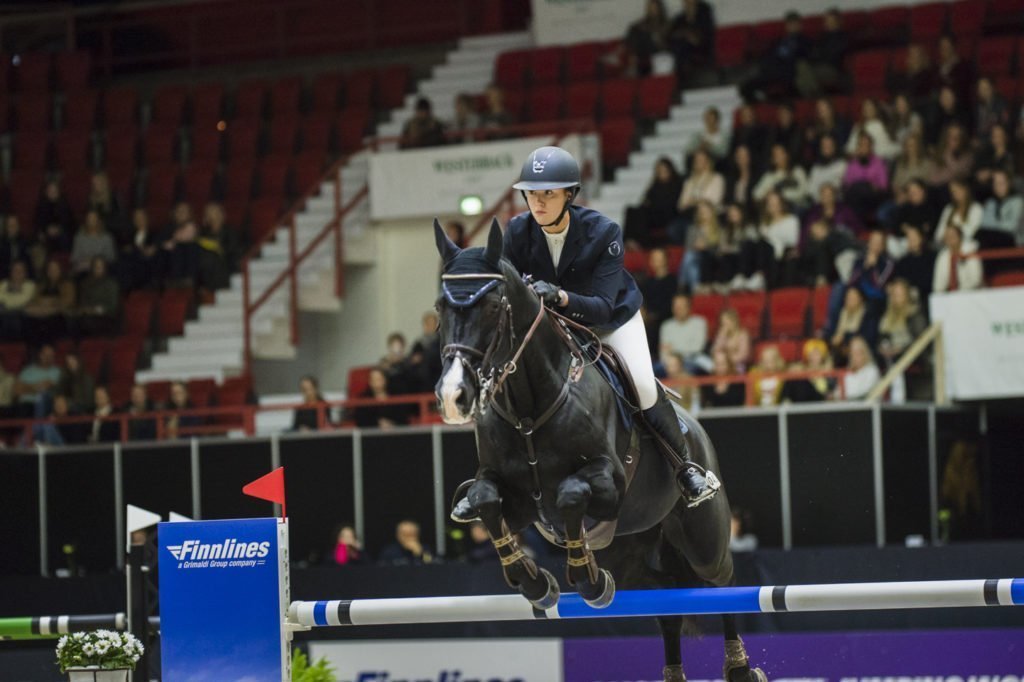 Granroth was also satisfied with today's results.
It felt good today, the course was super nice and really suited for Baccara. I made a little mistake in the approach to the last obstacle but overall, I have a good feeling after our performance. Both horses felt great today but I'm taking it one day at a time when it comes to the rest of the weekend, Granroth said after the competition.
Länsiväylä International Speed 140cm, speed and handiness. Starts 21, placings 12.
1) Michael Jung/Dante RZ, GER 56,64, 2) Francois Jr Mathy/Kinshasa de Goedereede, BEL 57,74, 3) Emma Augier de Moussac/Rubio Monocoat Electric, CZE 58,29, 4) Wilma Heikkinen/Elvis PS, FIN 59,51, 5) Susanna Granroth/Baccara, FIN 60,95, 6) Sergey Petrov/Darco's Darwin, RUS 60,96, 7) Nick Benterman/Cartos Z, GBR 63,57, 8) Eoin Mcmahon/My Kiwi, IRL 66,33, 9) Eugenio Grimaldi/Hurricaine van de Fruitkorf, ITA 66,35, 10) Michael Whitaker/Flinstering, GBR 69,14, 11) Paola Amilibia/Floriona, MEX 70,38, 12) Stephanie Holmén/Cute S (SWB), SWE 70,95,…Emma Tallberg/Arven, FIN retired